AI Driven Returns Management
Stateset Returns Management Automation (RMA) empowers your op / CX team to create an exceptional post-purchase experience. Stateset RMA is powered by cutting-edge AI and the native Shopify Returns APIs.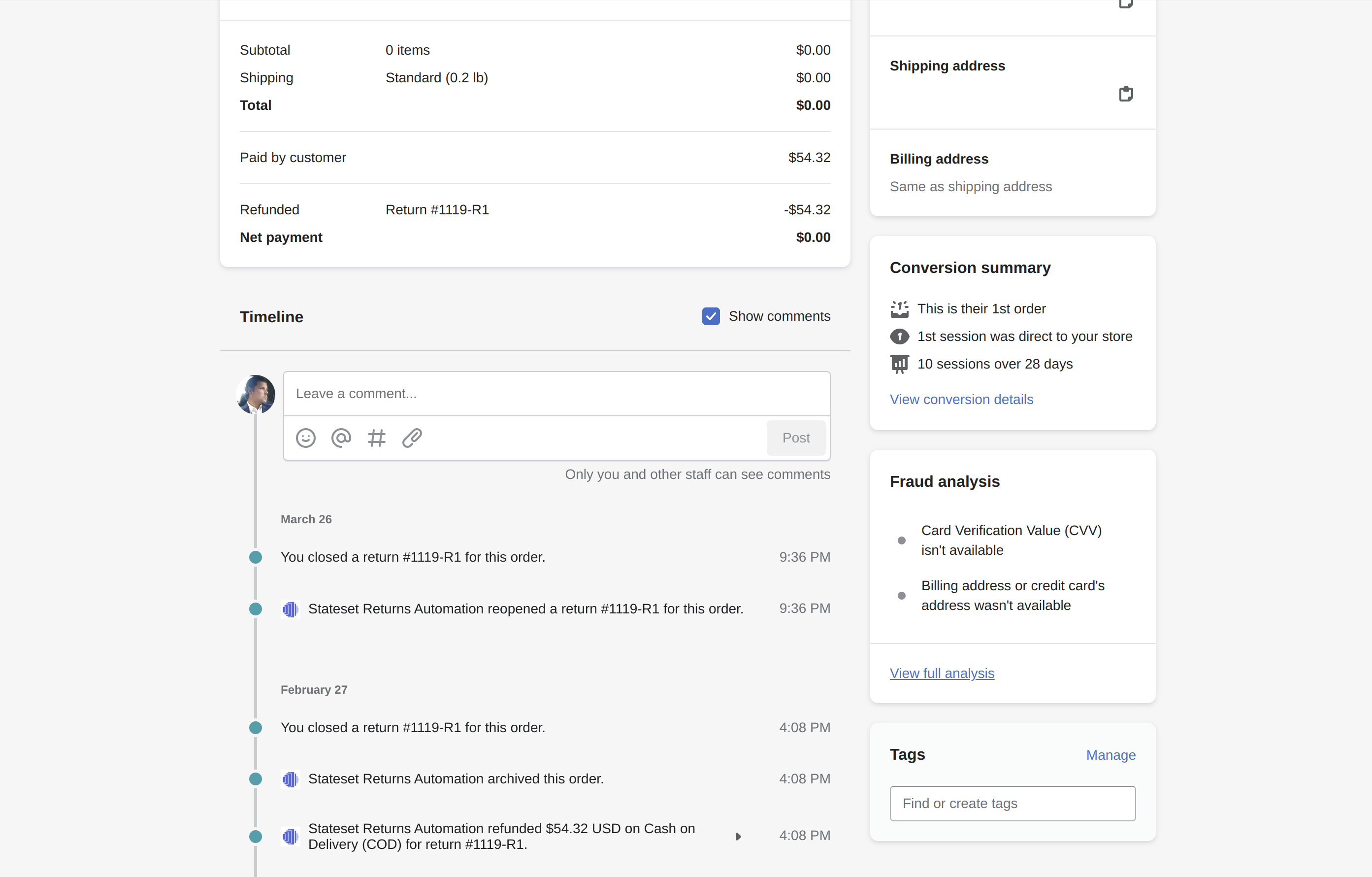 Save time by automating your returns processes.
Returns AI uses state-of-the-art Artificial Intelligence and Robotic Process Automation to quickly and accurately process your store's returns. Stateset RMA is free to download from the Shopify App Store.
Shopify Returns APIs

Shopify Returns APIs Description for opening, closing and refunding returns.

Integrations

Integrated with Gorgias for Auto Approve RMA Requests

Save Time

Save time by automating your customer support based on your knowledge base